---
South High School Library
Mission Statement


The South High School Library is a place that promotes literacy, research, and learning. Students, Faculty, staff, and community members from diverse ethnic backgrounds will be encouraged to pursue learning and collaboration through literature and technology-based resources. Students will learn to use the library so that they may become life-long learners, participants in a democracy, and improve the quality of their lives.
---
---
---
---
Library Hours
Regular Hours 7:30 a.m. - 4:00 p.m.
Late Start Tuesday Hours 9:00 a.m. - 4:00 p.m.
CSF Tutoring (M-Th only) 3:00 p.m. - 4:00 p.m.
Study Hall (M-Th only) 4:00 p.m. - 5:00 p.m.
**HOURS ARE SUBJECT TO CHANGE


Powered by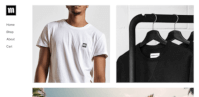 Create your own unique website with customizable templates.